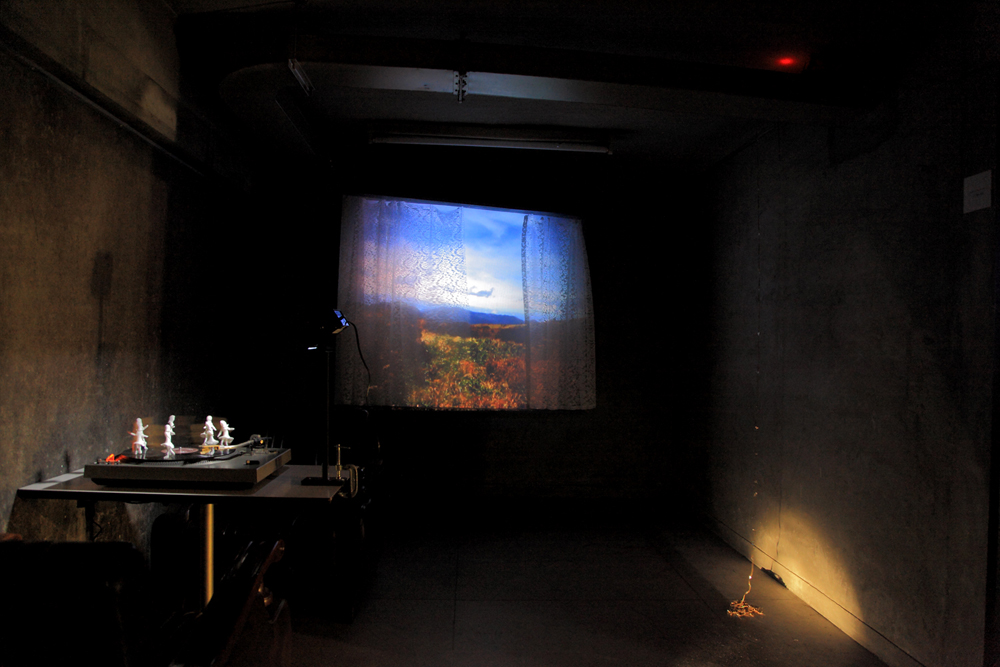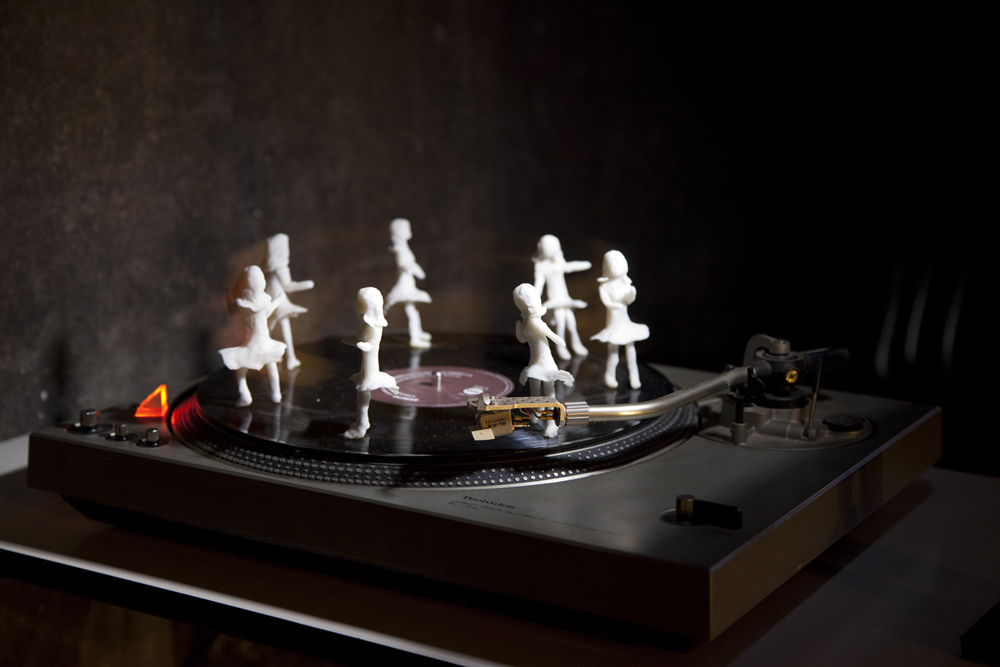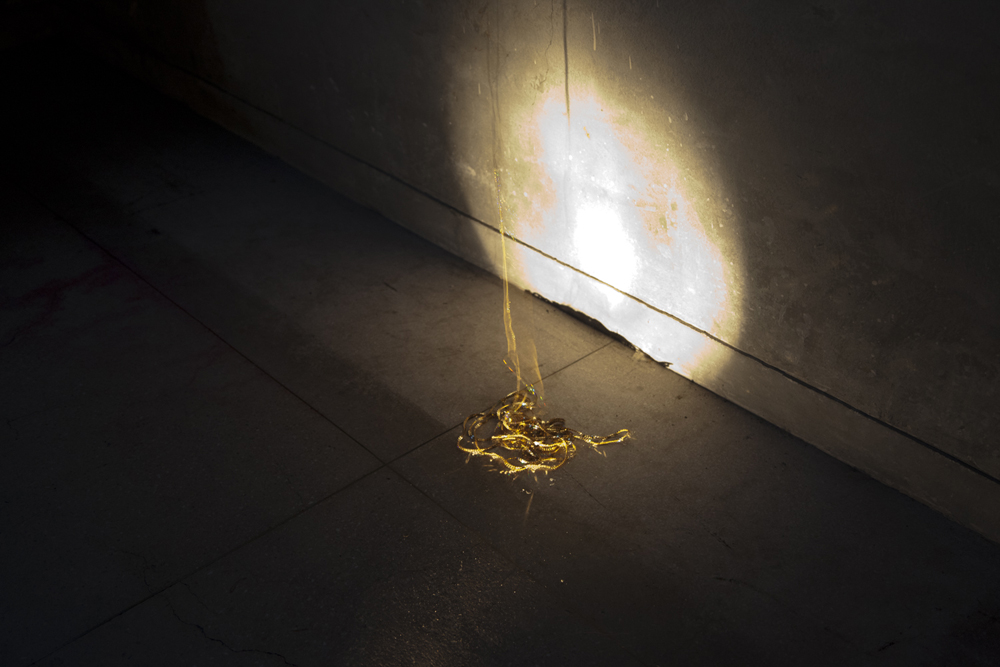 Practice For Image
2011
mixed media
video(loop 20min),curtain,fan,flame,
turn table,acrilic clay,flash light
motor,spangle,spot light
I exhibited under the theme of "practice for cinema" in an old safe of a bank.
I experimented with video images and images of objects.
I employed the method of animation by using light and motion; the curtain is moved by the wind, the girl is dancing on the turntable, the spangle moves up and down like a glittering snake.